Guided By Voices started a subscription service during the 2020 pandemic that saw live shows canceled. Weekly emails gave subscribers exclusive music, video, and images. Music was downloadable in MP3 and WAV formats and playable in the Promo Jukebox player. Files were watermarked to prevent people from posting or sharing online. Hot Freaks ended after 53 weeks of emails.

Week 53's email mentioned a total 1,000 tracks for Hot Freaks. This was a count of unique tracks but included "Bunco Men" and "Transfusion" twice (they appeared 3 times) and also included the demos for "Never Abandon Ship", "In Calculus Strategem" and "War Of The Devils" twice since they also appeared on the full release of Before Computers (Styles We Paid For demos). So, removing those brings the total of unique tracks to 995.

The following message was sent to subscribers on May 17, 2021: "As band and management make preparations for touring, we are going to wind down the year of Hot Freaks tomorrow. It's been fun looking back and digging through the archives, but we will be busy planning the future. Perhaps Hot Freaks will return someday, but hopefully we've turned the corner on the pandemic, and we hope that Hot Freaks brought some positivity during a very tough year for everyone."
Record stores may be temporarily closed and live shows may be on hold, but you can keep up with Guided By Voices by joining HOT FREAKS. Every Tuesday, a weekly email will deliver sneak previews of brand new songs, plus rarities, never-before-heard tracks, demos, live concert recordings, rare photos and videos, recording secrets, exclusive swag offers, and many more surprises from deep within the Guided By Voices vaults. A HOT FREAKS subscription is $100 for one year for exclusive access to downloads and streaming content (with easy-to-use apps for phones or computer). Fine print: We kindly ask subscribers not to leak, share, upload, sell, broadcast or podcast the contents of HOT FREAKS. Thanks for your support and stay safe and healthy! $100 (one year subscription)

A 64gb USB flash drive, with Hot Freaks logo in an attractive box embossed with GBV logo was made available for Hot Freaks subscribers to order from Rockathon Records. It includes all of the music (WAVs / MP3s), pictures & text of the 2020-2021 Hot Freaks subscription.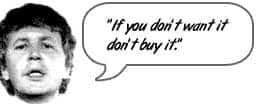 Hot Freaks Calculator
Cost Per Track
10 cents
Total Unique Tracks
995
Total Tracks
1005